Your roof represents an incredibly important but often overlooked investment in your home. FINANCING AVAILABLE
Think about it: what's more important than the literal roof over your head? It's no secret that roof repairs can be costly, but consider the fact that a fresh roof simultaneously increases your home's sense of safety and value.
Does that mean you need to go out and replace your roof on a whim? Absolutely not. That being said, your roof does say a lot about your home at glance. A well-maintained roof represents a secure homestead: anything less is troubling to say the least.
Whether you're on the fence about replacing your roof or simply feel that you're in the market for some repairs, fear not. You can do your own homework in regard to what you might need, but it might be more prudent to let us to the legwork for you. Our team of experienced roofing contractors can assess your situation in a snap to ensure you get exactly what you need while also staying within your budget.
If you feel like it's impossible to find a balance between affordability and a roof that stands the test of time, think again.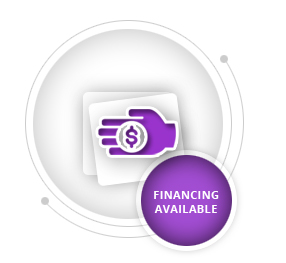 WHAT TO CONSIDER WHEN THINKING ABOUT A NEW ROOF
Deciding what you want in a roof is easier said than done: thankfully, we can help you every step of the way. Choosing between style and materials may seem daunting to a beginner, but making a final decision doesn't have to be rocket science. Regardless, you do need to have at least something in mind rather than simply making a decision on the fly. If you're having trouble figuring out which type of roof is right for you, take a step back and consider the following based on your needs:
The price tag often represents the elephant in the room for any given roofing job. Sure, we want the sturdiest materials possible to ensure the security of our living space, but can you realistically make it happen within your budget?
We can work with just about any budget, no matter how big or small, to provide a sensible solution that won't break the bank. Bear in mind that how long you decide to stay in your home may be the biggest factor in ironing out your budget. If you plan on staying in your house for the long-haul, it might make more sense to put more money down as you invest in the value of your home for years to come.
Materials Matter the Most
There's no shortage of materials out there depending on your budget and the specific needs of your space. Common materials include asphalt shingles, alongside metal, tile and slate roofing. Not all roofs are created equal, though: sturdiness and style both play a significant factor in determining which material represents the right choice for you. For example, Central Floridians may opt for more heat-resistant materials or durable tile in the face of unpredictable weather. Again, it all comes down to your needs and budget.
Staying in Style
Aesthetically speaking, a roof if just a roof, right? Wrong.
You may not be focused on having the most stylish roof on your block, but keep in mind that you may want to keep your roofing style congruent with what your neighbors have. This is especially true if you only plan on staying in your space for a few years. Granted, if you plan on living somewhere for life you have free reign to do whatever suits you.
When in doubt, you may want to see what your neighbors are doing in terms of their roofing and move forward from there. Just remember that your roof is a significant talking point when it comes down to selling your home. While you may not want to copycat your neighbors' roof style, you may want to avoid doing anything too outlandish to turn off potential buyers down the road.
Don't short-change yourself or your home when it comes to your roof. You shouldn't necessarily have to spend more to secure your home space, but you should spend smart to make sure that you're getting the most bang for your buck. With our expertise and quality customer service, you know that you're getting exactly what you need when it comes time to repair or replace your roof. Since we offer free estimates for any job, what do you have to lose?
Our free initial roof estimates will give you a comprehensive overview of what is needed to either repair or replace your roof. Contact us today.