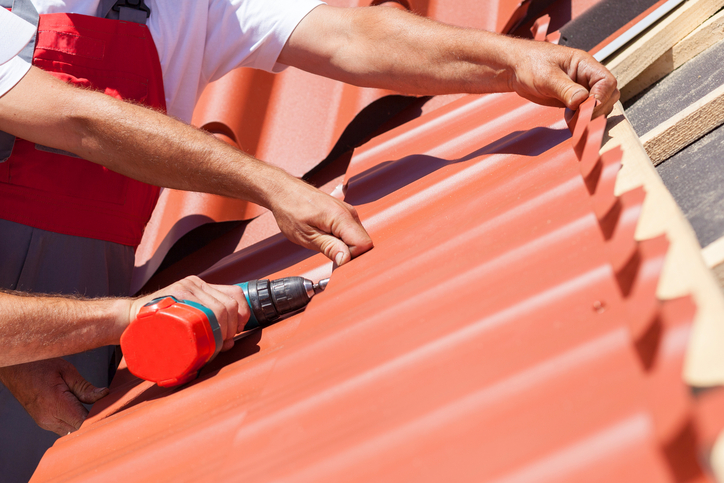 Replacing your roof can be an exciting project, but at the same time, it's one of the trickiest home improvements for a homeowner to do. A lot of people are intimidated by the entire process because they want to get it right the first time. So the key to making this home improvement as easy as possible is adequately being prepared.
How to Prepare For Your New Roofing Installation
The first step you need to take in the process is to gain an understanding of all the different roofing components. Doing the proper research will let you know exactly what is going on with your existing roof and what you want for your new one.
Another important step is choosing the right contractor with the proper qualifications to help install your new roof. Getting the right contractor will take a lot of stress off of you and ensure that the work is getting done to your expectations while also preventing any other issues down the road. Having a knowledgeable contractor will also help you avoid any potential scams.
Before you start the process of installing your new roof, it's imperative to know how much everything is going to cost. You should make sure that you have accounted for the cost of the materials by their square footage, any permits that may be required, and the labour costs for the installation. Majority of contractors will provide you with a free estimate which is a huge benefit in helping you determine your total cost for your project.
When you decide on the materials you're going to use for your new roof, be sure to know what maintenance will be required if needed. This process can be challenging, so explore your options with a roofing professional and get a full comprehension of what you will need to do before you make a final decision.
As your contractor prepares to install your roof, be sure to clear space around your house, so if any materials fall off the roof, they won't end up destroying any of your patio furniture or potted plants. Also, let your neighbours know you're getting a roof installed. There is nothing worst then being woken up early in the morning by the loud noises that accompany having a new roof installed. Therefore, as a courtesy, warn your neighbours ahead of time, and they will be a lot more patient and understanding during the whole process.
During Your Roof Installation
When the construction of your new roof starts, there are still a few things you need to do to ensure everything is taken care of throughout the installation. Keep in mind that during the installation process, vibrations can travel through your walls. So, remove any hanging items from your walls and loose things on shelves that way your items don't get damaged. Ideally, you should wait into your new roof is finished before you start putting things back on your wall.
Additionally, make sure your driveway is open and leave plenty of space around your house so that workers will have enough room to move their tools around and keep materials where they need. To help out your contractors, you can park your car along the street, allowing your workers to park any necessary equipment closer to your house while they work.
Warranty
During the process of installing your roof, don't overlook the importance of making sure your roof is protected with a superior warranty. You want to make sure that your purchase is protected for years to come. Great roof warranties provide the following:
Material defects: You need a roofing system that can withstand the intensity of Mother Nature and other harsh outside elements. If your roofing materials begin to show early signs of deteriorating, this can affect things such as your home's energy efficiency and comfort. Having an excellent warranty will take care of you in situations like this and cover the material defects that are due to wear and tear.
Workmanship: Your roof will need repair once in a while due to minor problems. Perhaps you need shingles replaced because some of them started to warp. Another issue could be your flashing has popped up and needs to be nailed back down. Although these are pretty straightforward repairs, sometimes fixes can go wrong and compromise the condition of your roof. A valid warranty will protect you as a homeowner who has been a victim of poor workmanship or installation.