Christopher Robinson
Working with Roof Top Service has been a big pleasure for us. The roof is excellent and that's really the most important part. These guys came out, working in hot temperatures and did a job that really has a lot of dangerous components. It's not easy, but these guys couldn't have done better in my eyes. There were some areas related to the marketing and financial end of the company that did have issues, and when I ultimately brought these frustrations to the owner, she had an answer for everything and could not have been kinder or more understanding. This company has had to bear a huge task following Hurricane Irma and I completely understand how difficult it is to manage everything. I'm very happy with the way the owner responded to my concerns and I think it speaks volumes when you get that call or message back. Really, this is a smaller company that has had to stretch itself out to handle the demand they've received following Hurricane Irma. So, while some things may not be perfect, they do their best to be transparent and do show legitimate concern when things may have been miscommunicated. These are great, real people running this business. The fact they took so much time out of their day to speak with me really made a huge difference. I loved how thorough all the explanations were and how much I could tell they care about their customers. Believe me, they mean the best and work to give you the best. After a long process, I'm happy to say that we have one of the best looking roofs around and have picked the right company for the job. The job itself couldn't be better done and that to me is why you should pick them. They use quality materials, do thorough work, have fair prices, and try their best to be as honest as possible. Roofing is a complicated business, and especially when insurance is involved, there's a lot of factors to consider. No project is the same and that is why sometimes issues come up. If you have an issue call them, don't just rant about it online, these people do care about you. I'm so happy they do too. I would highly recommend Roof Top Services for a residential roofing job. They're local, they've been around for a long time, they're not going anywhere, and they do work for you. You might have to wait a little longer and they may not be the absolute cheapest out there, but you will get quality. They also have a great warranty, probably the best out there. If you have some patience and understanding, you will walk away a satisfied customer, like I did.
Description of work:
We needed a re-roof following Hurricane Irma.
Overall A
Price A
Quality A
Responsiveness A
Punctuality A
Professionalism A
Category: Roofing
Services Performed: Yes
Work Completed Date: 03/02/2018
Hire Again: Yes
Christopher Robinson
Sanford, FL 32773
Service Provider Response:
Mr. Robinson,
As I sat and read your review I was speechless, yet proud and honored beyond words. We are so glad that as a customer you couldn't have been more pleased. Unfortunately, in these times you most often only hear of the bad rather than the good. This speaks volumes about our staff, because if it weren't for them we couldn't deliver what we promise. Thank you so much for your kind words as they are very much appreciated!!
---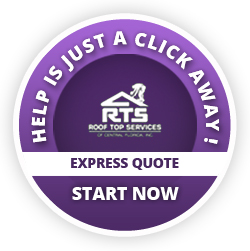 Copy of letter sent to Better Business Bureau
NO COMPLAINT HERE!
Once in a while we do get a company that stands by their work. This is true of Roof Top Services. I am not in the roofing business, but I am aware of how much trouble a roof can be to repair.
I am retired from a utility company and had the position to run the maintenance department for up to 36 electrical substations (buildings) so I know a little bit about maintaining buildings. I recently called Roof Top Services to make repairs to an area of my roof that has given me trouble for some time. It had been "repaired" (by others) several times with little luck. When I called Roof Top Services, I said to myself, here we go again. this will be another sorry experience. I was wrong. Let me explain.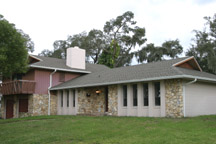 After calling two other roofing companies, I was pleased with owner Norman Wingate of Roof Top Services. They made the repairs, but within a week we had heavy rains and the valley on the roof leaked again. I called Roof Top Services and the VERY NEXT DAY a crew was at my home to make repairs. They did not give me any grief and explained why the leak was happening. They went about their business in a most professional manner. We have had several heavy rainfalls this past week and there are no signs of leaking.
Thanks Roof Top Services!
Jim in Casselberry
---
Debbie, Kristal, Norman and Team,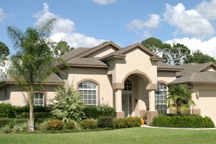 Thanks for a great job, a beautiful roof and all your patience!
I will happily refer you anytime!
Jacquiline in Orlando
---
Dear Norman,
I just wanted to drop you a note to let you know that my recent experience dealing with your company to re-roof my house has been totally positive. Working with Shane Emery was great from beginning to end. He consistently went out of his way to make sure that my wife and I were going to be comfortable with the shingle selection, even though I know we drove him crazy at times. Everything worked out great as far as that is concerned, and everything else that was promised was delivered as described and within the time frames that were stated. The fact that you personally followed up to ensure that everything was done as well as possible was also greatly appreciated and there is no question in my mind that you went above and beyond what most companies would do to see that happen. Working with the people in your office was also consistently positive, and there was nothing that I asked that was not thoroughly followed up with. In general, I could not imagine having had a better experience than what took place. My wife and I love the new roof, and will be happy to recommend your company to anyone we know that is in need of repair or replacement of their roofs. Congratulations on a job well done.
Yours truly,
Bruce Hertz
---