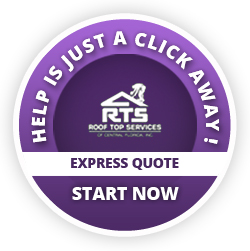 Copy of letter sent to Better Business Bureau
NO COMPLAINT HERE!
Once in a while we do get a company that stands by their work. This is true of Roof Top Services. I am not in the roofing business, but I am aware of how much trouble a roof can be to repair.
I am retired from a utility company and had the position to run the maintenance department for up to 36 electrical substations (buildings) so I know a little bit about maintaining buildings. I recently called Roof Top Services to make repairs to an area of my roof that has given me trouble for some time. It had been "repaired" (by others) several times with little luck. When I called Roof Top Services, I said to myself, here we go again. this will be another sorry experience. I was wrong. Let me explain.
After calling two other roofing companies, I was pleased with owner Norman Wingate of Roof Top Services. They made the repairs, but within a week we had heavy rains and the valley on the roof leaked again. I called Roof Top Services and the VERY NEXT DAY a crew was at my home to make repairs. They did not give me any grief and explained why the leak was happening. They went about their business in a most professional manner. We have had several heavy rainfalls this past week and there are no signs of leaking.
Thanks Roof Top Services!
Jim in Casselberry
---
Debbie, Kristal, Norman and Team,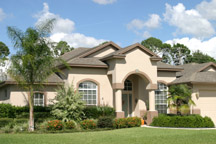 Thanks for a great job, a beautiful roof and all your patience!
I will happily refer you anytime!
Jacquiline in Orlando
---
Dear Norman,
I just wanted to drop you a note to let you know that my recent experience dealing with your company to re-roof my house has been totally positive. Working with Shane Emery was great from beginning to end. He consistently went out of his way to make sure that my wife and I were going to be comfortable with the shingle selection, even though I know we drove him crazy at times. Everything worked out great as far as that is concerned, and everything else that was promised was delivered as described and within the time frames that were stated. The fact that you personally followed up to ensure that everything was done as well as possible was also greatly appreciated and there is no question in my mind that you went above and beyond what most companies would do to see that happen. Working with the people in your office was also consistently positive, and there was nothing that I asked that was not thoroughly followed up with. In general, I could not imagine having had a better experience than what took place. My wife and I love the new roof, and will be happy to recommend your company to anyone we know that is in need of repair or replacement of their roofs. Congratulations on a job well done.
Yours truly,
Bruce Hertz
---