What is Skylight Installation?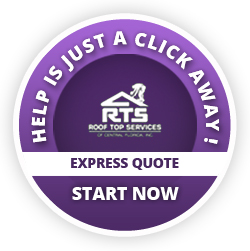 Installing a skylight can be a beautiful and simple way to enhance natural lighting in your home or office. We install skylights as part of our roofing services.
Skylights resemble a window but are placed in the roof of a home. This allows sunlight to come through overhead. They enhance the aesthetics of a house and provide numerous benefits, including health benefits and cost reduction.
The sunlight coming through skylights can create a calming and relaxing environment and reduce energy costs. The increased natural lighting reduces the need for the use of artificial lights in a home, leading to lower electricity costs. This is a great way to reduce energy costs without having to put in too much effort. Statistically, after installing a skylight, energy cost reductions average as much as a ten percent decrease.
In regards to health benefits, natural lighting can lift your mood and even make you feel healthier. Sunlight acts as a natural disinfectant, killing mold, mildew and bacteria. With a skylight, you can may be able to breathe easier in your own home and have less sick days. You can even get your doctor-recommended 20 minutes of sunlight per day without having to go outside.
Why Skylights Are Great Home Additions
Skylights illuminate the positive attributes of a home or business structure, causing cramped rooms to look more welcoming and more spacious. Sunlight can even make wall paint look more richly pigmented, adding an overall luxurious feel.
In regards to commercial buildings with skylight roofing, office workers who have a skylight in their office have reported increased productivity and a feeling of calmness while working. It can be less stressful for employees to be working under soft lighting rather than harsh fluorescent lights often found in offices. Installing a skylight in a commercial building can actually be an investment because of the increase of productivity and quality of work that an employee can deliver.