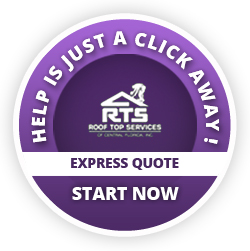 Since we opened our doors back in 1986 we have continued to grow and adapt as a company, so much so that we're humbled to see where we started. One thing that hasn't changed since we began is that we maintain our strong client relationships. While we use only the best parts and materials when working on a project, our ultimate goal is client satisfaction. Your happiness is more important to us than anything else, so we will answer any and every question or concern that you may have to ensure that your experience is something to remember.
We aren't the cheapest roofers in the area, but we know that the quality we put forth is second to none. When it comes to your home, the last thing you should want is a bargain. The old saying of, "You get what you pay for," rings very true, because when you make an investment as serious as a roof replacement, you want to make sure that it lasts for as long as possible. We don't cut corners or use substandard materials, so your roof will last for years to come.
Family Origins
At Roof Top Services of Central Florida, Inc., we have a strong belief in the concept of family. In fact, we have always been a family-owned business since our first day. When you call us, we want you to not only feel like you're walking into a loving home, but that you're being brought into the family with us. We have many clients who have been with us for many years, not just because we do great work, but because they are part of the family, and they recognize that we treat them as such. You shouldn't be made to feel like you are just another number in the queue; you should be able to talk to your roofer about anything and everything. We are able to bring your dream to life because we take the time to get to know you.
Residential and Commercial Warranties
Whether you're looking for a new roof for your home, or you're just looking for some repairs for your business, we have multiple-tiered programs that allow us to give you the best warranty plan. Because of our client focus, we figure out the needs of everyone involved, and give the best recommendation possible.
Don't Take Our Word For It
When it comes to reputation, the words of happy customers speak far louder than anything the business can say. Not only have we been successful at bringing in new projects because of our online reputation, but we have built a very strong base through referrals. Every day we get calls from people who have seen our work first hand on their neighbor's or family member's home. We strive to do only the best job possible, so when we hear that our clients are happy it warms our hearts. There's nothing more important to us than doing quality work, but also bringing you satisfaction.
Due to our approach to business we have been able to continue to build our name in all of Central Florida. We put the customer first, but always do a great job. At Roof Top Services of Central Florida, Inc., we make you feel like you're the most important person in the world. You will be satisfied with your re-roof, we guarantee it.