A roof replacement is a costly procedure, so naturally you want to be sure you are spending your money with an honest, professional Orlando roofer. We know all the keys to installing a durable roof, while at the same time keeping the price within your budget. There is a lot to take into consideration when you are thinking about replacing your roof.
WHAT TO EXPECT FROM A ROOF REPLACEMENT
Price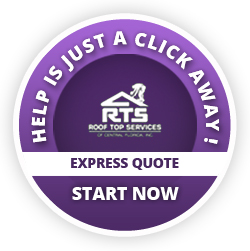 This is obviously going to be one of the biggest factors in your decision. Prices vary greatly depending on the size of your roof, your location, materials used, and how long the job takes. Some jobs can cost as little as $6000-$7000 for small, basic projects. On the opposite end though, if you have a large roof, and choose a high quality material, the price can quickly jump up into the tens of thousands of dollars very quickly.
Time
As with price, this all varies based your specific home. Generally a new roof can be installed within a week, but there are factors to take into consideration. Factors such a weather, roof size, materials used, and men on a job can greatly affect how quickly or slowly your new roof is put into place.
The Process
The first day of your roof replacement, you can expect to have a dumpster show up in your driveway, to help keep the project cleaner. The first day or so will be removing the old roof. This can be quite noisy, so it's probably a good idea to warn your neighbors of the construction that will be taking place. Once everything is removed, we will inspect the roof and install the new roofing system.