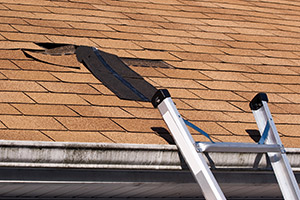 Having thoughts about roof restoration?
Thinking about its age, how it's protected you over these years, and how you haven't really paid much attention to it?
Most of us find ourselves thinking about this at some point in time and it's good that we do. There are many causes for needing roof repair which is why roof maintenance is crucial in avoiding the often times, steep cost.
The most common issues with your roofing systems, are usually avoidable.
Water damage and leaks grow slowly over time, and can end up costing you if you put off hiring a roof repair specialist. The best form of roof maintenance is regular inspections and preventative repairs, but if you have neglected that, restoration is the next best thing.
SHOULD YOU CALL A ROOFING PROFESSIONAL?
Your roof is leaking, you go up to inspect it, and find that there are numerous weak locations throughout the entire structure.
Panic sets in, and you think '"how did I let it get this bad?"
You may be thinking at this point that you will need an entirely new roof but luckily this isn't always the case.
This isn't always the case though. Here at Roof Top Services, we will tell you when your roof is in bad enough shape to need a full on roof replacement or if a roof restoration job is necessary.
If it isn't, we save you money.
That's what makes us your #1 roofing company and how we differentiate from our competitors. Our experience in the roofing business has shown us that the life of your roof can be dramatically lengthened if a restoration job is done at the right time.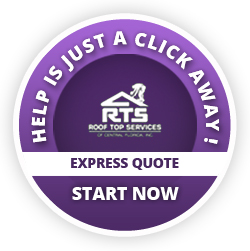 LEARN THE KEY DANGER SIGNALS OF A ROOF PROBLEM
Of course, it would be best if roofing repairs could be made before they actually create bigger problems, so here are few warning signs that might help you to avoid costly repair bills:
If you go up into your attic area after a really hard rain, and see that this area may be wet or damp, this could indicate the beginning of leaky shingles or shingles that may be getting very old and brittle.
If you notice that your paint is blistering or peeling, this could indicate that you have poor ventilation in your attic area. You may need to add or replace your current ventilation source.
If you have noticed that there appears to be shingles cracked, curled, or missing, this can be a sign that it is time to think about replacing your roof before it is too late.
While there are more than just the signals listed above, these are the most common, and should be watched for.
We can offer you an upgrade from your existing shingle roof, and this will also allow us to give you a longer warranty on the product and labor.
Here at Roof Top Services, we want to make sure that you, our client, is fully aware of what your roof needs, and exactly what your Orlando's Roofing Specialists will be doing to make your home as good as new.
STEPS IN THE RESTORATION PROCESS
Inspection: The first thing we do when we go onto a new roof restoration project is to determine if that roof is indeed a suitable candidate for the process. Some roofs only need minor repairs, while others are too far gone to save through restoration. Most of this process is a visual inspection, but we will also use tools to inspect for hidden water damage and moisture build up.
Preparation: Once it has been determined that your roof is ideal for restoration, it's important that we do the proper preparations for each job. The most common roofs that get restored are gravel shingle roofs. To prepare this surface, all that needs to be done is remove all loose gravel pieces along with excess dirt. The entire roof is then thoroughly cleaned before any restoration work is started.
The Repairs: This is naturally the most important step in the process. The repair section of the roof restoration consists of spot treatment of trouble areas of the roof. In addition to this, all gravel stops, flashing, and shingles are reinforced and even replaced if necessary, to make them much stronger than the original.
Added Protection: To keep your roof from needing to be repaired or replaced in the near future we make it a point to be sure that your roof is sufficiently protected before we consider a job completed. We will add additional reinforcement where it is needed, as well as increase waterproofing to trouble areas and enhance your roofs weather barrier.
Repairing and restoring your roof before it gets really bad can go a long way in preventing the need for future roof replacement. Only your Orlando roofer will know for sure to what extent your roof needs repairs and restoration. If you have any questions, or think that your roof may need a restoration job, visit our contact page and give us a call to see what we can do for you!
RESOURCES
We have more information for you to look at, from various tips and tricks of roofing, frequently asked questions, and the potential reasons that necessitate a roof repair.
Roofing Frequently Asked Questions: From our time in the industry, we've heard many questions regarding our services, and what homeowners need to know. We thought we'd share that list with you!
Roof Repair and Homeowners Insurance: Homeowners Insurance can make for a lot of hoops to jump through, but we want to give you some of the tips that can make the whole process a little easier.
Shingle Roof Repair: Perhaps the roofing structure itself is in good shape, but your shingles could use some updating. There are a few things you can do to keep your roof looking like new.
Roof Repair with Skylights: When you have skylights, a roof repair needs to have particular attention paid. You may notice some telltale signs from your skylights that your roof is in need of some repairs.
Storm and Wind Damage: Sometimes the environment is a leading cause for a roof repair, and there are some specific
types of weather that cause the most damage.