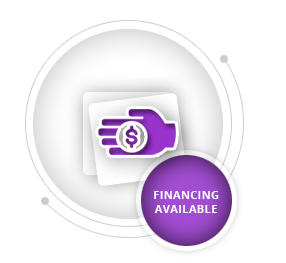 Your roof represents an incredibly important but often overlooked investment in your home. FINANCING AVAILABLE
Think about it: what's more important than the literal roof over your head? It's no secret that roof repairs can be costly, but consider the fact that a fresh roof simultaneously increases your home's sense of safety and value.
Does that mean you need to go out and replace your roof on a whim? Absolutely not. That being said, your roof does say a lot about your home at glance. A well-maintained roof represents a secure homestead: anything less is troubling to say the least.
Whether you're on the fence about replacing your roof or simply feel that you're in the market for some repairs, fear not. You can do your own homework in regard to what you might need, but it might be more prudent to let us to the legwork for you. Our team of experienced residential roofers can assess your situation in a snap to ensure you get exactly what you need while also staying within your budget.
If you feel like it's impossible to find a balance between affordability and a roof that stands the test of time, think again.