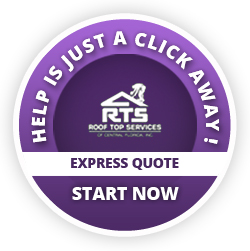 When it comes to protecting your property and preserving its value, you can't afford not to start at the top. We at Roof Top Services of Central Florida take pride in our ability to take on any roofing job, regardless of size or scope. If you think your roof situation is too small for a professional or to big for a one-man crew, feel free to give us a call and we can assess the problem in a pinch.
We've been servicing local customers since 1986 and have seen just about everything: meanwhile, we're proud of the reputation we've managed to build over the past 30 years. Regardless of what you need, we provide professional service and peace of mind, guaranteed.
Listen: roofs can be unpredictable. We get it. That's why we offer emergency, around-the-clock service for those really in a bind. Additionally, our expert roofers can offer suggestions and feedback regarding what you may need in a non-emergency situation to keep you covered. Literally.
Complete roof replacement? We can do that.
New shingles? Got it.
Our Services Offered