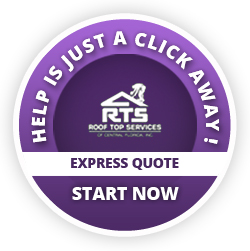 At Roof Top Services of Central Florida, we pride ourselves on quality work – work that is done right the first time, and done with your satisfaction in mind. We use only the best quality materials in the industry, and are proud to be a GAF Certified Master Elite Contractor, a title very few roofing companies hold.
Whether we come in to repair work that has been done poorly by another company or we are putting the finishing touches on our own job, rest assured that our Warranty stands behind it. One of the reasons we use GAF and CertainTeed products is because they, like us, guarantee the quality and longevity of their products. We have a wide range of different roof warranty product options to fit your budget, to fit your needs, and most importantly, to fit your home plan. Our various warranties include material defects and workmanship. No job is too big or too small for us, as we believe that quality should be the backbone of every job we do.
Whether you are a residential roofing customer or a commercial roofing customer, our multi-tiered warranty programs have you covered. We are happy to discuss the various warranty options with you, to make sure your job is covered for years to come! Learn more about our Manufacturer's Warranty Plans by clicking on the images below, or contact us if you have more specific questions.