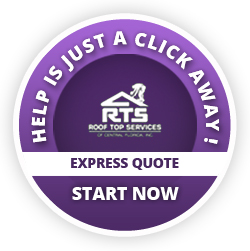 Whether you need a re-roof or require roof repair, we have a warranty to Fit Your Needs!
Regardless whether you are a residential roofing customer or a commercial roofing customer, we strive to treat everyone the same. No matter what your need is, our multi-tiered warranty programs allow us to customize the best plan to fit your needs. Our family-owned roofing business prides itself on our highly-rated testimonials and continued advice we provide on our roof blog. Roof Top Services provides superb quality and often are showcased for our work, as can be seen in our website roof gallery. Decisions may be based on how many years you plan to stay in your home as well as the condition of the home. We will be happy to discuss all different roof warranty product options including material defects and workmanship. Whether you are faced with a small roof repair or a complex new roof system, we have the right warranty for you!
Learn More About Our Manufacturers Warranty Plans by Clicking on the images below or contact us for specific questions.
Roof Top Services Workmanship Warranty | Orlando Roofing Contractor
All Repairs are warranted for one full year. Extended warranties are available for an additional fee. All warranties valid after full payment is received.