Leaky Roofs: Minimizing the Damage Before a Roofer Arrives
From the appearance of a water stain on your ceiling to water dripping right on top of your computer, a leaky roof can be an extremely unsettling event. Our roofs are supposed to keep the weather out after all, right?
While water dripping from your ceiling will likely send you running for the phone to call a roofer—and that is exactly what you should do—you might just shrug off the appearance of a bulge or a dark water mark on your ceiling. DO NOT WAIT! It may not seem like a problem now, but that doesn't mean that water isn't pooling on your ceiling waiting to make a nasty and expensive mess when it comes crashing down.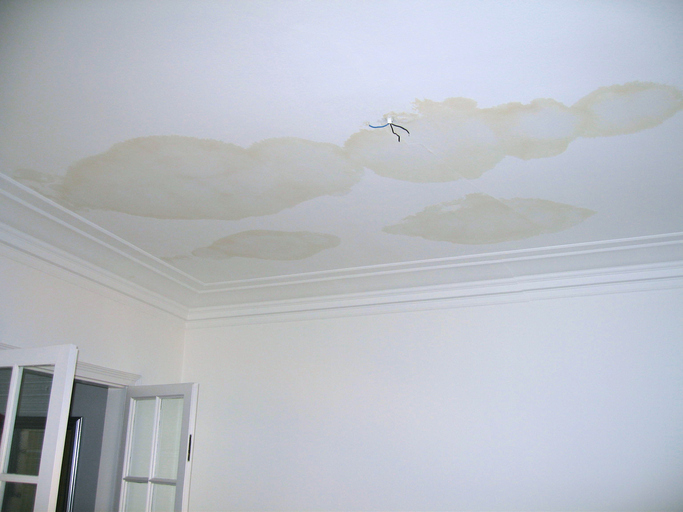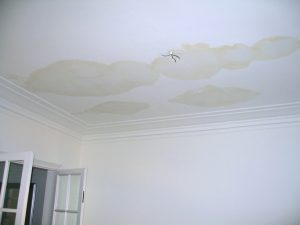 Whether it's 2:00 in the morning or a two hour wait for a roofer to come, you should not wait for a professional to arrive to take preventative measures. Remember, you never know when pooling water or a small leak is going to become much worst.
—First, you want to grab a screwdriver—a Phillips-head or standard, it doesn't matter—and a container such as a trashcan or a bucket.
—Next, place your container under the leak, water stain, or bulge.
—Finally, puncture a hole through your ceiling where the water is dripping or from the center of the stain or bulge.
Now, I know you must think that sounds crazy, but it's a lot easier to fix a small hole than the large one a pool of water crashing through your ceiling will create. The small puncture hole will allow the water to adequately drain from your ceiling instead of pooling.
Call a Roofer! Seriously.
It might be tempting, once you've averted catastrophe to make a fun DIY project out of fixing the leak in your roof, but let's face it, you're no Bob Villa. Unless you really know what you are doing (i.e. you're a roofer) do not attempt to fix the leak. A damaged roof presents serious threats to your house and your safety, and there's no telling what the problem could be, so leave it up to the roof repair professionals.
But, just because they're the professionals, it doesn't mean you shouldn't be a discerning consumer. You want to make sure your roofer heads up into your attic to check the inside of your roof as well as climbs up a ladder to check the outside of your roof. You can never be sure where the issue lies.