Roofing Scams
Knowing the Signs to Protect Your Roof and Bank Account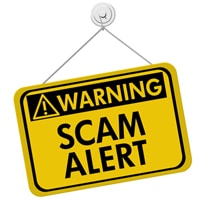 We've all heard the saying, "There's no such thing as a free lunch," and the same goes for roofs. Unfortunately, there's a number of unsavory roofing contractors out there who would have you believe there is while they dine out on your dime, leaving you with problems with your insurance company or a shoddy "new" roof.
Roofing scams happen everywhere, but in Florida, where we experience extreme storms with wind and hail, roofing scams can be a particularly lucrative business for unprofessional contractors. Many of these scams begin under the guise of a free roof inspection after storms have passed through your area. They will post notices on your door or stop by unannounced, claiming you have roof damage or offering to take a look for you. If they do approach you claiming roof damage or come back after a free inspection with "proof" of damage, it is important to know that the Insurance Information Institute considers these major red flags.
The National Oceanic and Atmospheric Administration has stated there has been no increase in hail storms, yet insurance claims for hail damage have dramatically risen. A major reason appears to be unprofessional roofers exaggerating hail damage, and the scam is more than just exaggeration. Many of these fraudsters are known to fabricate evidence in what is called manufactured damage. When they get up on your roof they can tear off shingles to "prove" wind damage or use items like dimes or ball peen hammers to simulate hail damage. They might even just show you pictures of hail or wind damage on another roof that looks like yours. The Florida Roofing and Sheet Metal Contractors Association (FRSA) reports these door-to-door scams threaten to increase insurance premiums for all consumers by as much as 10 percent.
Increased premiums aren't the only threat to your insurance coverage. Filing a claim goes on your insurance record, which could affect future claims you file, and if you're insurer finds out about the fraud, they may not renew your coverage or may cancel it outright, forcing you to find a new carrier. It is important that you protect yourself and your insurance coverage from these kinds of scams. Never sign any contract with a roofer until your insurance company has inspected the roof or you've allowed a licensed and trustworthy third party inspector to take a look. And keep control of your claim! Never allow a roofer to talk you into signing an AOB (Assignment of Benefits) contract, which allows them to collect the claim money directly from your insurer. Remember, if a roofer offers to waive your deductible or pay it for you, that is FRAUD.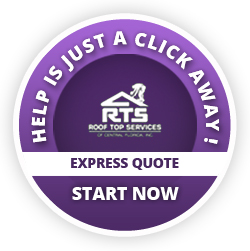 You don't only need to worry about fabricators and liars though. Some actual roofers may take advantage of your real need for a new roof after a storm. A lot of out-of-town roofers may flood your area after a major storm, and in your desperation, you might be willing to forego your regular due diligence. These "contractors" will take your money, and when you realize there is something wrong down the road, they will be nowhere to be found. If they come to you offering a deal that sounds too good to be true, it is probably the case. Many times they will calculate the bare minimum cost for a new roof based on your square footage without addressing any other problems or restoring your roof to its original condition. You also want to make sure that whatever roofer you hire is the one actually doing the job. Sometimes these fraudsters subcontract the work out to another contractor who might use substandard materials and rush the job for 25 percent less. They might not even get paid, and your "new" roof might only last 5 to 7 years.
The best way to guarantee you are working with a contractor on the up and up is to only hire FRSA approved roofers who are licensed and insured. If that isn't possible, always make sure you are working with a local roofer. Do not trust someone who only has a PO Box address, and go to the roofer's office whenever you can to get a good look at their operation. Always investigate your potential roofer. Ask friends, family, and neighbors. Check online reviews and consumer websites. Make sure you do everything you can to ensure your money and roof are in good hands.