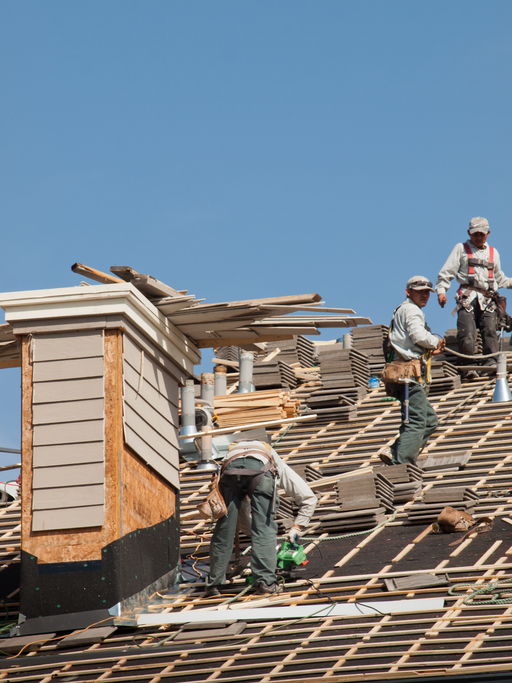 You may have noticed that your roof has been experiencing some wear and tear. At this point, you're probably deciding on whether it's time to replace your roof or do some repairs to it. Most people will hope that they can quickly fix the issue, instead of having to change out the roof completely. However, replacing your roof sometimes is the best and safest option for your household. If you're having trouble deciding on if you should change your roof, then here are some situations that can help make your choice easier when that time comes. Roof Top Services of Central Florida, Inc. has become one of Orlando's premier residential & commercial roofing contractor companies by making the customer experience the focus of our services.
Your Roof is Getting Old
The age of your roof is a huge factor when determining if it's time to replace your roof. If your roof was put on fairly recently, then you shouldn't have to worry too much about replacing everything and repairing it. On the other hand, if your roof has been up for a long time and has deteriorated into a state of no repair, then as frustrating as it would be, you would need to replace it.
An average lifespan of a roof typically lasts around 30 years, depending on the materials that were used to build it. For example, if you were to purchase asphalt shingles that are inexpensive, lightweight, and easy to repair, you might get 15 years out of them. If you decided to get clay or concrete tiles, those are a lot harder, durable and resistant to weather conditions and can last up to 30 years or more.
If you're unsure about how old your roof is, your best option is to have a professional come out and figure your approximate age. However, if your roof has already fallen into disrepair, no matter how old it is, you're going to have to get it replaced.
Can You See Any Damage
If you take the time to visually inspect your roof you can spot everything that is wrong is with your roof. Be sure to start outside from the curb in front of your house and look for any visible signs of if your tiles or shingles are cracking, damaging, or missing. These locations on your roof are essential indicators for weak points in the roofs ability to hold against water intrusion and probably the reason if you have seen water leaks on the inside of your home. If you see a lot of damaged areas and missing or broken materials during your visual inspection, then, unfortunately, your roof has been severely compromised and it's time for a replacement.
What Are You Doing With Your Property
When coming to your conclusion on whether or not to replace your roof, there is one final thing you should think about. Are you planning on selling your house soon? A potential buyer coming up to your home and seeing your roof is worn and out and in bad condition can be a deal breaker for a buyer right out of the gate. Even if you have accommodated for the repairs in the pricing, a lot of people still tend to lean away from properties that need a new roof because they don't want to deal with the replacement of it.
Investing in your roof before you sell can significantly benefit your chances of selling your home quicker and receiving a higher value on it. Properties that showcase they have installed a new roof shows potential buyers that the house was cared for and has few significant problems with it. Therefore, if you're thinking about selling your home, consider investing in your roof whether it's a new one or just fixing the repairs. Having a well-maintained roof can help you earn back into what you put into your roof while also increasing the house's value.
Read More